Website Localization Services: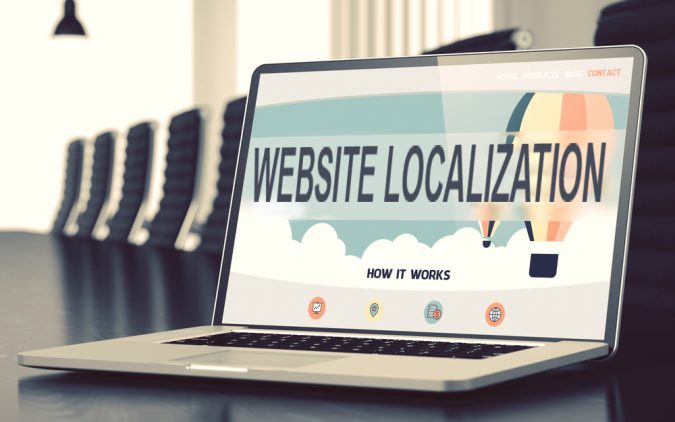 Looking for Website Translation in Dubai?
Website localization services "Website Translation" are consist of some complex processes of translating, adapting, and converting the original content of a website to be clear and understandable for native people of a particular geographical region.
In addition, the main purpose of the website localization services is to make your website feel natural and friendly to suit the target audiences' preferences.  
In a fast-paced era, international and local companies, and organizations require more than a single language in order to reach many parts across the globe.
Why Website Localization Services?
Website localization and has a direct impact on your business. There are uncountable benefits of localizing your website, however; we can highlight the most vital ones as follows:
Website Localization Services Expand your Business: 
Your website is your largest portal where you can communicate with your customers, deliver the desired messages, and reach more potential customers. 
By localizing your website, you will be able to:
Address wider niches and segments of the target market.

Firm your brand's image and improve its value. 

Eventually, execute your business plan to make desired sales!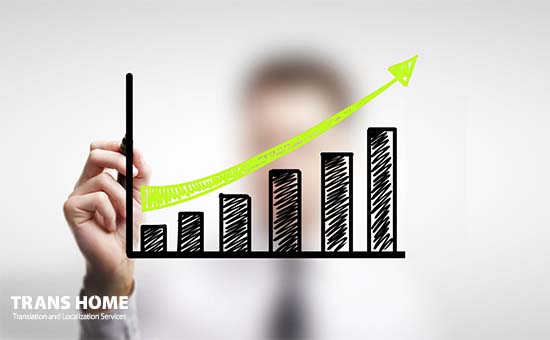 Increase your Sales: 
Localizing the descriptions and specifications of your online product will help your target customers to understand your product value and take more buying decisions that simply increase the sales conversions of your website. 
Boost your Digital Marketing Strategies at Several Levels:  
Firstly, Search Engine Optimization (SEO):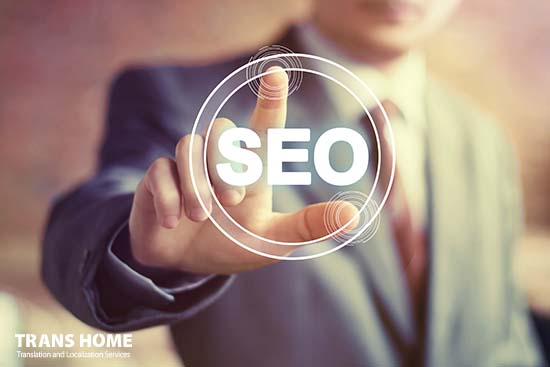 Website Content Localization is a crucial ranking factor for your SEO. It should be well considered in your SEO strategy. 

It has a strong influence on your appearance on the Search Engine's first page such as "Google", "Bing" and "Yahoo. 

When your website contents are localized, it is much easier for search engine robots /crawlers to index your website pages as per your business, and category, and accordingly, you will gain an advanced position on the first page than your competitors. 
Secondly, Improve your Website's User Interface: 
Localizing your website UI gives your online visitors a better navigation experience that will make them to stay longer times on your website. 

It adds a native taste that certainly improves your website usability.
The Cultural Aspects of Website Localization Services:
However, reaching the clients easily is not enough because the website has to be adapted in accordance with the local culture and customs of the target audiences to convey the correct message.
Therefore, at TransHome, we consider several cultural aspects during the website localization processes as follows:
Names & Titles
Date & Time
Numbers
Text Direction
Currency
Address & Phone Numbers
Images and Overall Graphics
TransHome offers an Arabic Website Localization in Dubai
The Power of the Quality:
TransHome helps businesses to expand their growth globally by providing top-notch Website Localization in Dubai.
Meanwhile, our website localization services add extra value to your website content and make it a worthy place for investment as featured as follows:
Native Translators: We have large teams of native translators in more than 120 languages across the globe.

They are professional in localizing your original content into the language that you desire.

Specialized Localizers: At TransHome, we handle each localization project with a specialized team of localizers in the relevant field/specialization in order to preserve the original context in the target language.
Using Glossaries: Each project has different and unique nature so, we use specific glossaries to ensure the correct meanings of translated texts.

Additionally, we can create glossaries from scratch for a particular localization project for keeping it as a reference for further updates.

Cutting-edge Technologies: Our website localization services are supported by the latest Computer-assisted Translation (CAT) tools, which preserve the general consistency and coherency of the localized context.
Moreover, TransHome has teams of in-house language experts, QA specialists, and DTP specialists who master this art.
Innovative Arabic Website Localization in Dubai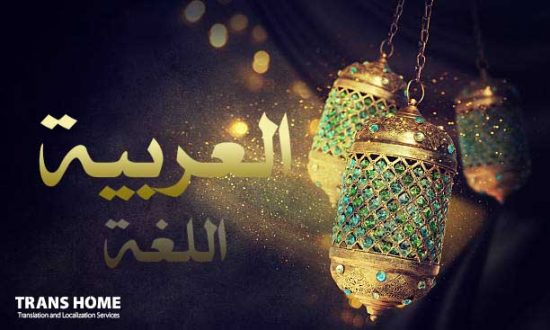 TransHome as a Certified Translation Office has a very successful portfolio as an Arabic Translation in Dubai and is the best Localization Company in Dubai, Egypt, and the Middle East. 
As an Arabic Translation Company,  We provide innovative Arabic Website localization services that suit your business area of expertise. Our Arabic localizers are not only native Arabic speakers but also they are professional linguists with a profound background in the industry of Translation and Localization. 
We provide a wide variety of Arabic Website Localization Services; we are able to translate from more than 120 languages into Arabic (vice-versa) and in all the required specializations.
In addition, we pay special attention to the variety of the dialects of the Arabic language, we have teams of innovative linguists who can assist you to translate your project into any desired dialects. 
Area of Expertise:
Over the past 20 years of working as a Website Localization in Dubai for highly reputable international organizations and companies. 
We have honed our craft and have the experience required to translate and localize several types of website content for various industries including:
For example but not limited to
E-commerce and Forex 

Legal Firms and International Legal Consultancy

Banks, Financial Consultancy, and Accountancy Firms 

Oil & Gas and Renewable Energy 

IT & Computer and Appliances

Digital Marketing Translation, Advertising, and Public Relations
Technical, Mechanical, and Automotive 

Human Resources and Management Firms

Pharmaceutical and Healthcare
We are ready to receive various kinds of materials and software extensions whether they are created by Adobe InDesign – Illustrator or QuarkXPress, we can handle it! With the high ability to localize all your promotional materials regardless of the source language and the desired target language.
We are able to work with more than 120 languages. For more inquiries, you can order an Online Free Quote or Contact Us.