Mobile Application Localization Services way to reach a new customer from a new country. we will give your App a native look to any target audience with any language in IOS, Android, and Windows Phone Apps.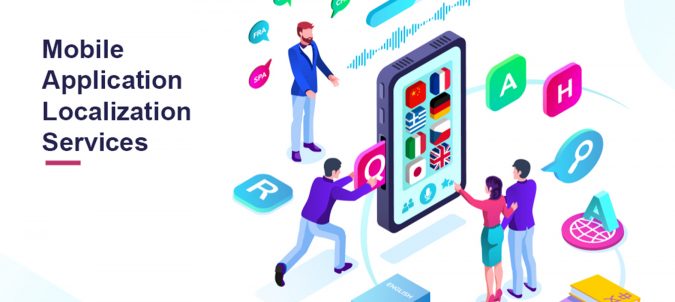 Application localization:
Application stores are packed with numerous applications of all sorts; yet, not every single application is appealing to all markets and cultures. Applications need to be correctly localized to suit the target segments.
Important aspects:
When you decide to launch your App globally, considering localization is a favorable option. We give your app a friendly and native look to the target audience… we help you to launch your app globally.
The Power of the Quality:
Whatever the target language you intend to launch your app in, we ensure the best quality of translation and localization through four rigorous tiers of processes.
TransHome provides world-class app localization services in accordance with the highest quality standards, from the processes of constructing, editing, and proofreading the content, to the adaption processes that include localizing the date and time formats, numbering system, texts, and graphics layout.
Mobile Application Localization Services from TransHome
Area of Expertise: Equipped with 15 years of market expertise, TransHome gained profound experiences in a wide array of industries. For example but not limited to:
IOS Mobile Application Localization

Android Application Localization

Windows Phone Mobile Localization.

Blackberry Application Localization.

Desktop Application Localization.

Mobile Game Localization Services.