TransHome your partner for Professional Certified Translation in Dubai
TransHome is offering you Professional Certified Translation Services in Dubai with all your certified translation completed through our client-focused language services. We have a large team of translators, project managers, customer service representatives, writers, graphic designers, voice artists, engineers and other professionals who will support you and your business by handling your orders in an expert and timely fashion. Our certified document translation services include translating paper-based or digital files. Whether you need a single financial report, multi-page business plan or an entire e-book translated, start by calling TransHome.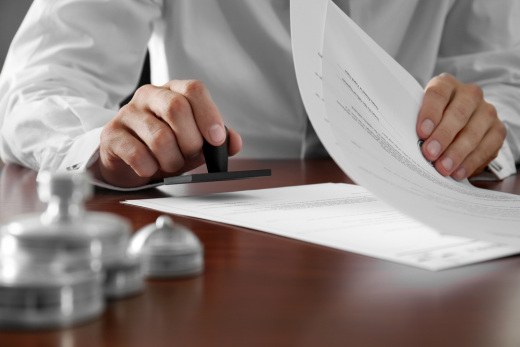 Professional translators not only have advanced language skills in their language specialty and are culturally knowledgeable but have experience handling similar documents. In other words, while reviewing your order for certified document translation, your project manager will match you specifically to the translator who has worked with the same or similar documents. This is our first step for quality control. These professionals offer translation in Dokki and translation in El Mohandeseen in more than 120 languages. The language services provider will hand-deliver your completed documents to the location you choose.
Stop by one of our locations for the best translation in Giza or to request an interpreter. These requests can also be done by phone or by sending us a quick message on your favorite social media platform. The interpreter will attend meetings, interviews, events or workshops where you might not be fluent in the spoken language. The interpreter focuses on your needs and will bring any required equipment with them.
TransHome is accredited by all embassies and can provide USA Embassy Professional Certified Translation for a number of official documents. Let us know if you need Professional Certified Translation from the UK Embassy as well and we'll contact our office of translation in El Mohandeseen or office of translation in Dokki to match you with a translator right away. We offer Chinese translation services as well as Italian certified translation services that are done by expert translators.
Professional Certified Translation Services from TransHome:
The company that offers the best translation in Dubai, TransHome uses modern computer-assisted tools to provide you with accurate and timely certified document translation that meets world standards. Getting your certified document translation done is easy and it starts with just one, no-obligation phone call, a brief message on your favorite social media platform (Facebook, LinkedIn, Twitter or Google+ ) or an email. Ask for a FREE quote. Egypt (+2) 01122339300