Business Translation Services are Essential Pillars to your Business!
Business translation services are in high demand as all international and local companies need to translate their documents or digital content at a translation services company to facilitate communications between the stakeholders or to expand their market shares.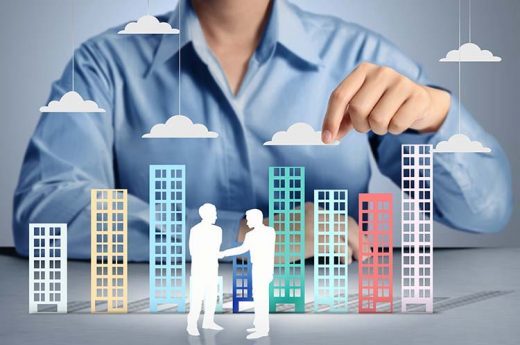 Food for Thought
TheGlobalEDGE Database of International Business Statistics (DIBS) published the overall Market Potential Index (MPI) for 2018 saying that there is a rapid, ongoing increase in global marketing with 26 "emerging markets" which were identified from 1996 to 2018. This means an increase in the need for business translation services across business fields globaledge.msu.edu, 2018. 
All paper-based or digital business document translation for start-ups, large companies, business blogs, or websites should be done accurately and promptly by an experienced translation services company. This saves time, money, and the hassle of having to resend documents to an experienced translation services company. For quality business document translations done right the first time, choose TransHome. We have over 20 years of experience in providing reputable national and international clients with business translation services.
Your original content will receive timely Certified Translation from a top translation and localization services company with office branches in Dubai, Cairo, and Kuwait. We are accredited by all embassies, consulates, and other government authorities and have a team of professional interpreters who are ready to attend your conferences, meetings, debates, or interviews with you. Ask about using interpretation services at your next organizational event and how to lease the relevant equipment for large business meetings.
Trust TransHome Professionals 
We only hire the best people in each translation industry as Certified Translation in Dubai, and because we know how important your business documents are to your company's image.
The TransHome translation, project management, and customer service teams work together to complete business translation projects of all sizes.
Our experts specialize in providing professional English into Arabic translation services as well as various language services for more than 120 other languages and are ready to translate your business agreements, policies, employment or business contracts, and other legally binding business files. Our professionals have years of experience translating business reports, marketing plans, idea proposals, company profiles, and more.
Make Your Mark on the New Global Market
Your branding content and promotional materials are only effective if your target audiences can understand them. Expert business translation service providers use advanced translation and localization software and language skills in addition to broad cultural knowledge to ensure that your print or digital content is linguistically accurate and delivers the meanings you intended.