TransHome for Interpretation Services in Dubai
Consecutive Interpretation Services:
The demand for consecutive interpretation services has been steadily increasing because it provides instant and effective lingual solutions and erases language barriers in multicultural business environments. These Interpretation Services in Dubai are a high priority for round-table meetings, various types of conferences using different communication channels, and all other professional environments where a language barrier may exist and hinder the success of the meeting or event.
The consecutive interpretation service requires that the interpreters have profound knowledge of both the source and target languages as well as solid lingual skills that enable them to convey the desired message to the target audiences with accuracy and speed.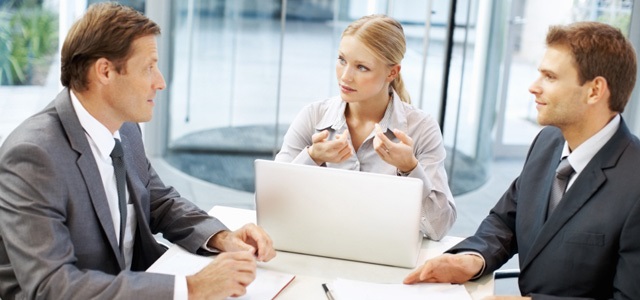 Get Top-notch Consecutive Interpretation Services in Dubai
TransHome provides Consecutive Interpretation Services in Dubai at a high level of quality with a team of expert interpreters and translators who specialize in more than 120 languages. Our team is dedicated to providing you with accurate and timely translations in various areas of expertise such as legal translation or travel translation for documents, civil documents, and many more.
Our Consecutive Interpretation Services in Dubai have a unique system; the Interpreter listens to the speaker in the source language and then pauses for a few minutes at the end of each passage to note the key points eventually interpreting the original auditory content into the new, target language completely in very little time.
We have Certified Translation in Dubai and Professional Interpreter in UAE to handle all of your event's needs, including consecutive interpretation for:
Round-table meetings and small meetings.

Phone conferences.

Online video conference platforms (including Skype).

Business – Recruitment Interviews.

Legal, Court, and Medical Centers.

Certified consecutive interpretation for Civil Register and notaries.

Sports press for coaches and athletes (including football players).

Political and Diplomatic Consecutive Interpretation.

Courses.

Exhibitions and Conferences.
Policies and Procedures:
Once you order a Free Quote, we assign one of our event managers to analyze your event requirements, agenda, and any other necessary details. Afterward, we assign a team of our top interpreters to work in accordance with your event agenda. When it is a live event, our professional event manager coordinates the required on-site support to create an effective communication channel between you and our team of interpreters.
Nevertheless, it does not end there!
After the event, a dedicated Client Satisfaction representative follows up to ensure client feedback is heard and client satisfaction is attained and guaranteed for the future.
Contact TransHome as a Certified Translation Office and get the best Dubai Interpreter Services.