Travel, Immigration, and Tourism Translation Services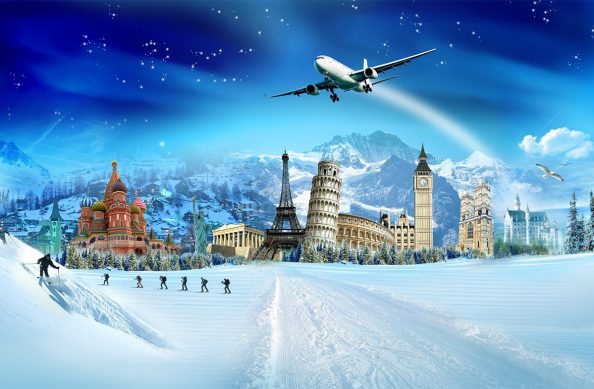 The economies of several countries depend to a great extent on the travel and tourism sector. Tourism and hospitality services have taken on various forms throughout history. People have participated in historical tourism, therapeutic tourism, religious tourism, and seasonal tourism. In response to the latest popular trends in tourism activities recently, hotels and international travel agencies are relying more and more on new online marketing and sales strategies to reach diverse clients. As a result, the need for professional UAE Translation Services is necessary to remove the language barriers between service providers and their customers.
In the travel and tourism industry, an agency's website content should be in the native languages or languages –some travel and tourism websites can benefit from offering their content in multiple languages, of their visitors at all times.
When Your Business is Serving People across the Globe, You Definitely Need Dubai Translation Services!
Your website content should attract the largest number of visitors who are likely to pay for tours, trips, vacations, or any other services you are offering. The first thing website visitors notice is the language of the content and, of course, website traffic is more likely to convert when visitors understand the content and feel valued. When you have a multinational audience base, you have to globalize your content to the languages your potential customer is likely to understand.
TransHome Translation Services is a professional tourism and travel translation agency that fulfills all your language needs for Translation, Localization, and globalization of your online publications, newsletters, brochures, flyers, service lists, guides, and website copy into your target audience's languages with the highest quality standards and accuracy.
Bridging Cultures is Our Motto!
Our professional translators and language experts are able to translate various kinds of written and audio materials that are relevant to the travel and tourism sector and provide innovative solutions that erase language barriers and strengthen your connection to target audiences.
Our years of experience include working as a language provider to several international hotels, resorts, travel agencies, airports, and aviation companies including the United Arab of Emirates, Egypt GCC, North Africa, and the Middle East regions.
TransHome provides professional travel and tourism Translation Services for more than 120 languages, including:
Travel, Tourism, and Hospitality Website Content

Newsletters and Online Publications

Promotions and Marketing Materials

Guidebook Translation Services

Tour Guides Interpretation Services

Restaurant Menus and Service Lists

Hotel and Airport Written Guides and Signs Content Translation Services

Passenger Instructional Video Translation Services

Instructional Audio Recording Translation Services

Contacts, Agreements, and Tenders Translation Services

Express Delivery Documents Translation Services

Insurance Documents Translation Services

Hospitality Business Documents Translation Services

Airline Documents Translation Service

Passenger Communication Materials

Localization for In-Airport Businesses
We provide Travel and Tourism Translation Services for Individuals
Whether you are planning a vacation to a certain country or are thinking of starting a business there, you are in the right place! TransHome as a Certified Translation Office provides Certified Translation in Dubai for travel documents at very competitive prices. Regardless of the volume of travel documents, you need translating or if you are bound by a quickly approaching appointment at the consulate, we can handle your translation orders within a timely manner and deliver them right to your door.
That is Not All! We Pay Special Attention to Immigration Translation Service
If you apply to one of the USA, Canada, Australia, or New Zealand immigration programs, we provide rapid and accredited Document Translation Services in Dubai and timely delivery. Our translation services are accredited by all the embassies, consulates, and other governmental entities.
TransHome provides professional Translation Services and Localization services for more than 120 languages for immigration documents, including:
USCIS Documents Translation Service

Marriage, Divorce, Birth, Death, and Graduation Certificates Translation Services

Contracts and Powers of Attorney Translation Services

Enrollment Certificates Translation Service

Work Contracts Translation Services

Human Resources (HR) Letters and Experiences Certificate Translation Service

Civil Register and Tax Card Documents Translation Services

Bank Statements Translation Service