Medical Devices Translation Services
Medical Devices Translation Services to all documents and materials such as Manuals, Brochures, Marketing materials, and more. with the best quality.
After the tremendous progress the medical device industry has witnessed, all healthcare companies seek to expand their role in current markets and open new ones. Medical device translation services help manufacturers achieve their marketing and sales goals because translation removes language barriers and effectively facilitates the selling processes globally.
Before the medical devices are ready to use, the responsible authorities must approve selling them to buyers in each healthcare market through rigorous registration procedures to ensure the devices' compliance with the regulations and quality standards these government authorities require.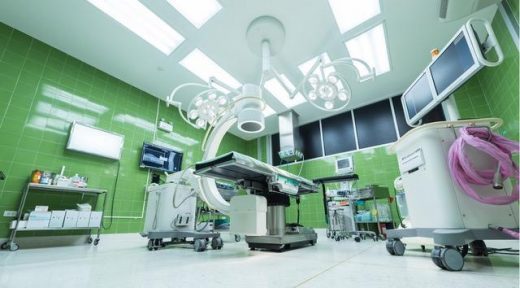 We Ensure your Product Internationalization into the Target Market Language with the Highest Standards of Quality
The aim of the medical devices translation services is to help your company reach its selling goals in the markets you choose this is why you should consider an agency with a reliable portfolio in this field when choosing a translation agency.
At TransHome, we realize the importance and sensitivity of material provided by Professional translation services for this sector. We also understand the complicated nature involved in technical and medical content and aim to provide the best language solution for this industry using the profound experience of professional translators and language experts who are able to translate all of the relevant documents into the desired native language.
 Why choose TransHome as a Language Partner?
The company has more than 20 years of experience working as a language solution provider and Success Partner for highly reputable medical devices international companies in various areas of the Middle East, GCC, Egypt, and Africa. TransHome, as a language solutions company, was able to establish a distinguished record of achievements and a solid portfolio in executing Translation and Localization projects for international medical devices companies in this sector.
Medical Devices translation Services from TransHome
TransHome provides professional translation and localization services as a Professional Translation Agency in Cairo, and Dubai for any and all of your necessary documents and materials, including:
Quality Compliance Documents Translation

Delivery, Import, and Shipping Documents Translation

Manuals and Brochures Localization

Packaging and Labeling Translation

Safety Procedures Translation

Hardware and Firmware Localization

Maintenance Report Translation

Marketing and Promotional Materials Translation

Relevant Patents Translation Services
We do understand your needs and the requirements for interactive communication with your audiences. This is why we provide integrated language solutions for more than 120 languages.
We are ready to receive various kinds of materials and software extensions whether they are created by Adobe InDesign – Illustrator or QuarkXPress, we can handle it! We are able to localize all your promotional materials regardless of the source language and the desired target language. We are able to work with more than 120 languages. For more inquiries, you can order an Online Free Quote or Contact Us.