Marketing Translation Services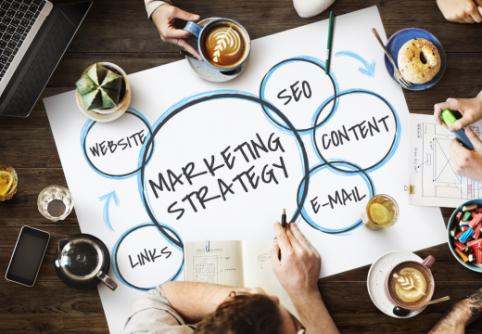 Marketing, Promotion, and Advertising Translation Services
Very rarely does a company not have an internal Marketing Department. Today, all companies are expected to have an internal marketing department. This department that handles marketing is a major tool each company uses to communicate with its target audience. International and mid-sized companies, as well as start-ups, have adopted various marketing strategies for building trusting and profitable relationships with their customers to ensure their brand's sustainability and reputation.  
Marketers in these companies develop effective marketing plans and promotional materials that require great amounts of time and effort to achieve the company's desired goals. These campaigns include several slogans and creative, affective words that encourage potential and current companies to purchase a particular product or loyalty to a brand.
Are you Marketing Manager or Specialist looking for a Language Solution for your Marketing Campaigns?
If you are a marketing officer looking for professional UAE language Translation solutions, you have come to the right place! As an Advertising Translation Agency and a Certified Translation Office, We provide the best language solutions for Translation and Localization for more than 120 languages from all over the world. TransHome Translation Services offer you excellent Advertising Translation Services, Copywriting Services in Dubai, trans-creation, and content creation services that effectively aid in conveying your message in the language you need.
Why choose us?
Outstanding Quality: We have a large group of talented translators who work closely with the marketing and advertising sector. TransHome as a Professional Translation Company in Dubai has translators who have profound experience in translating diverse marketing materials. They are talented in helping to convey much more than just words while addressing target audiences. We don't just translate, we bridge cultures.
We believe in "language localization" which consists of several processes starting from a deep understanding of the company's vision, mission, and values. Our language experts analyze what your brand and tagline indicate about your company and make sure to include that in your finished content and documents.
Precision: We do an in-depth and comprehensive analysis of the source text before the project initiation. Additionally, our professional translators and writers create a tailored glossary that includes all the unique terms relevant to the type of project you need.
Variety of Solutions: TransHome Advertising Translation Agency extends to include Ads Copywriting Services in Dubai, trans-creation, Content Creation, Voice-over Acting, DTP and Typesetting, Logos and Brand Identity Graphic Design, and Audio and Video Transcription Services.
Commitment and Reliability:  Equipped with more than 20 years of experience, TransHome Advertising Translation Services has worked for the largest international marketing consultations firms and advertising agencies as a trusted marketing translation agency in the areas of UAE, Egypt, GCC, North African, and the Middle East and continues to do its best to serve the clients in these and other areas.
We also follow rigorous policies for delivering projects within the deadlines each client agrees to. This is how we became a reputable Language Translation Services company and successful partner for all of our clients that we are today.
Marketing Translation Services from TransHome:
TransHome provides professional Translation and Best Localization Company in Dubai for all marketing and relevant documents and materials, including:
Catalogs, Manuals, and Brochures Translation

Magazines, Booklets, and Flyers Translation

Corporates Identities Translation

Outdoor Advertising Material Translation

Ads Content Copy-writing and

Trans-creation Services

Websites Internationalization and Localization Services

E-Commerce, Website Localization in Dubai

E-Commerce Products Descriptions and Specifications Translation

Newsletter and Email Marketing Translation Services

Online Blogs and SEO "Search Engine Optimization" Translation Services

Translation of Relevant Content to Digital Motion Graphic Videos

Video Subtitling and Time-coding Services

Press Release Copywriting Services

Market Research Studies, Case Studies, Business Models, and Marketing Plans Translation Services

E-Learning

Marketing Courses Localization Services
We do understand your needs and the requirements involved in interactive communication with your audiences. This is why we provide integrated language solutions for more than 120 languages.
We are ready to receive various kinds of materials and software extensions whether they are created by Adobe InDesign – Illustrator or QuarkXPress, we can handle it! We are able to localize all your promotional materials regardless of the source language and the desired target language. We are able to work with more than 120 languages. For more inquiries, you can order an Online Free Quote or Contact Us.