Cosmetics Translation Services
Healthcare and cosmetics translation services for many international hospitals, healthcare centers, and cosmetics brands rely on Translation and Localization services as they provide their services to growing numbers of customers in different languages all over the world. Many of these entities have to provide their services in the native language of the target audiences, so it is no surprise that the demand for healthcare translation services has steadily increased and continues to do so.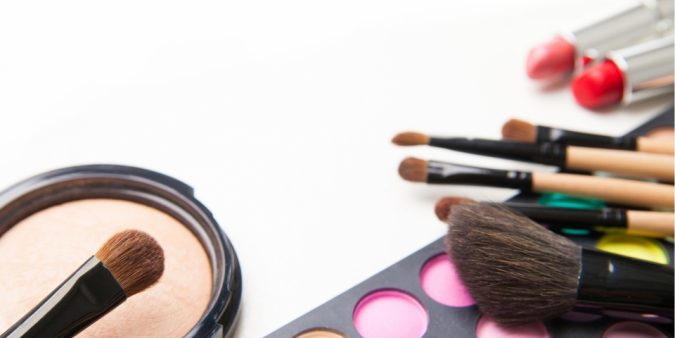 Great Brands Build Successful Campaigns on Creative Words!
Marketers of top brands strategically build their promotional campaigns on groups of creative and innovative relevant words that work to demonstrate a competitive advantage over other brands and an ability to attract new potential leads through several multimedia channels. When targeting diverse markets, it is necessary to look for a company that offers different professional language solutions such as translation, website localization, website internationalization, content creation, Transcript Translation Services, and copy-writing. These are all services that can make marketing campaigns stronger through the use of language skills and creative words.
Expert Translators in Cosmetics Sector
Professional UAE Translation Services for cosmetic companies are not limited to translating product leaflets or even the chemical components of choice products; rather, language services in this industry extend to include translating and localizing all the relevant materials. 
We have expert teams of in-house translators who are experienced and specialized in the cosmetics sector. TransHome Translation Services have profound experience and maintains an ongoing relationship with the cosmetics field. They do not only work on the relevant translation but are directly connected to the core industry and know its secrets and are able to regularly update their terminologies and industry-specific language skills. Our translators work to convey your promotional message with native language confidence while preserving its content marketing strategy and the emotional effects you want to convey to potential customers who will be making a decision about buying your product or service.
Translation Accuracy is a Top Priority for the Healthcare Sector!
Healthcare translation services – much like Medical Translation Services and pharmaceutical translation services, require a high level of attention to detail while translating or localizing because the source text includes several specific and complex medical terms. Our big challenge here is to translate and adapt the source texts into accurate translations that convey the correct meaning with a straightforward native language style. At TransHome, we provide this language service professionally by choosing the proper words of the target audience's native language that suit the new culture for smoother interactions.
In addition, when receiving a relevant translation project, we assign a professional project manager who plans for and maps the entire project, allocates the required resources, monitors all the execution and QA stages, and delivers the completed project within the required time frame.
At TransHome, we follow the highest international quality standards by using computer-assisted translation (CAT) tools as well as a number of other cutting-edge translation management technologies. 
Healthcare and cosmetics translation services from TransHome :
We provide Healthcare and Cosmetics Translation Services for all documents in the Healthcare sector including:
Patient Information Translation

Prescription and Usage Instructions Translation

HIPAA and Title IV Compliance Translation

Patient Rights and Information Translation

Insurance Benefit and Member Information Translation

Organizational Policies and Procedures Translation

Website Localization and Internationalization
We understand your needs and the requirements involved in interactive communication with your audiences. This is why we provide integrated language solutions for more than 120 languages.
We are ready to receive various kinds of materials and software extensions whether they are created by Adobe InDesign – Illustrator or QuarkXPress, we can handle it! We are able to localize all your promotional materials regardless of the source language and the desired target language. We are able to work with more than 120 languages. For more inquiries, you can order an Online Free Quote or Contact Us.