why is pharmaceutical translation services important? The drug manufacturing process is not an easy mission! One made up of several complicated processes starting from the preclinical-pharmaceutical experiment followed by the manufacturing and production of the drugs down to marketing and sales activities for the targeted markets. This long process has not hindered the growth of this industry.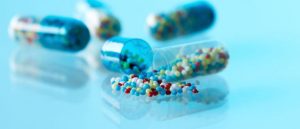 It is no surprise that the high demand for medicine as people try for healthier lives and treatments for existing conditions which led the pharmaceuticals industry to expand globally. With this worldwide growth comes a need to communicate and collaborate with other professionals in the field to ensure its continued growth and success. As a result, pharmaceutical translation services have become more critical and necessary than ever!
Translation service in this industry requires particular knowledge of the terminologies and abbreviations used by those in the field. Realizing the importance of Drug translation services early on, we decided to become the ones to provide this industry with the quality, accurate and timely Translation service it needs. Our efforts and expertise in this area eventually led us to working successfully with some of the most reputable brands over our 20-year period and becoming leaders in the pharmaceutical translation field.
Quality: Going Above and Beyond!
As a top accredited translation agency, we know that nothing competes with going the extra mile to ensure top quality and accurate translation to aid the pharmaceutical industry's continued growth.
TRANSHOME pharmaceutical translation services involve four key tiers of processes that allow us to ensure the highest standards of universal quality. In addition, we have a team of highly skilled pharmaceutical expert translators who have the required experience to translate a variety of medical and pharmaceutical documents.
TRANSHOME provides pharmaceutical translation services at the highest level of quality and accuracy for more than 120 languages in all areas of expertise. These areas include:
Drug Research Documents

Preclinical-pharmaceutical Experiments

Medicine Enclosed Leaflets

Pharmaceutical Patents

Clinical trials

Clinical Study Protocols

Relevant Marketing and Advertising Materials

ICFs

Packaging and Labeling

Study Synopsis

CMC Documentation

Case Report Forms

Training Documentation

Informed Consent Forms

Physician Protocols

QOLs and other PROs

Questionnaires
We are ready to receive various kinds of materials and software extensions whether they are created by Adobe InDesign – Illustrator or QuarkXPress, we can handle it! We are able to localize all your promotional materials regardless of the source language and the desired target language. We are able to work with more than 120 languages. For more inquiries, you can order and Online Free Quote or Contact us