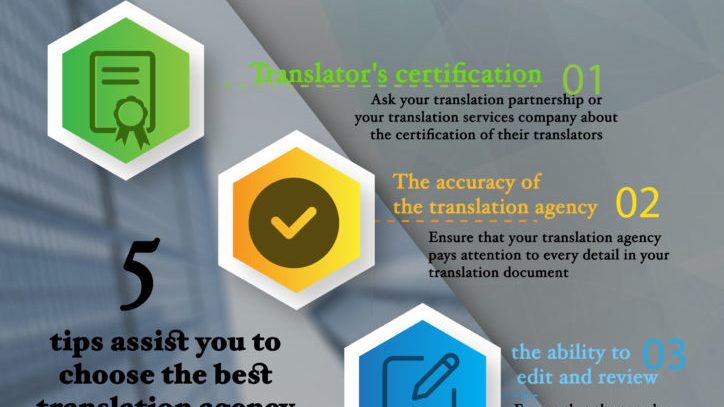 5 tips assist you to choose the best translation agency.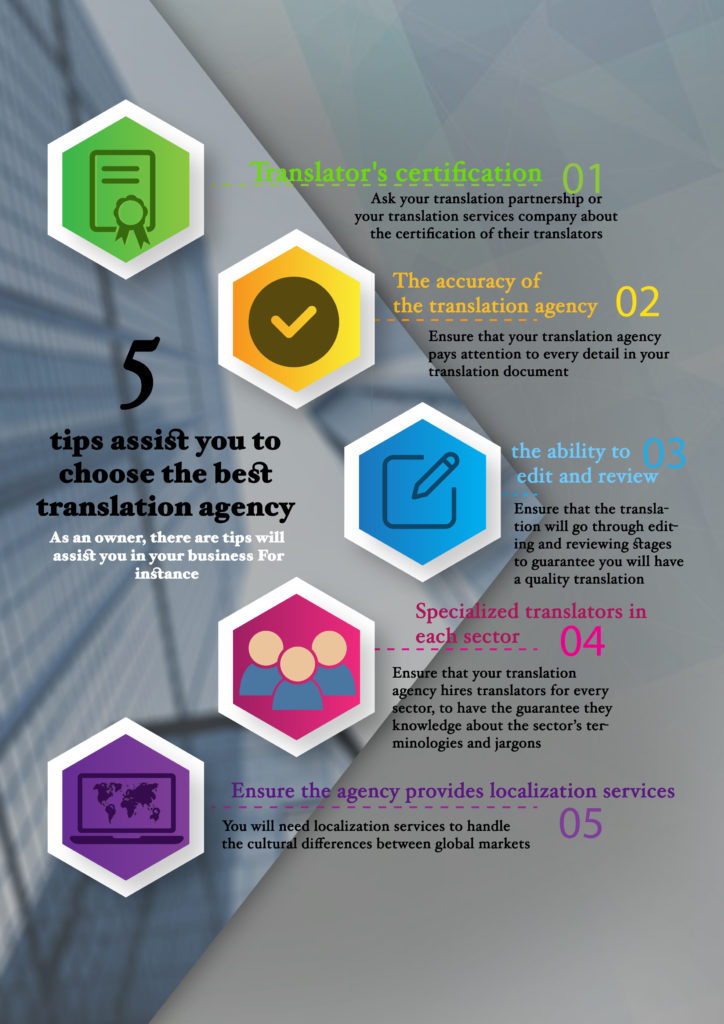 As an owner, there are tips will assist you in your business For instance,
1. Translator's certification
Ask your translation partnership or your UAE Translation Services company about the certification of their translators.
2. The accuracy of the translation agency
Ensure that your translation agency pays attention to every detail in your translation document.
3. The ability to edit and review
Ensure that the translation will go through editing and reviewing stages to guarantee you will have a quality translation.
4. Specialized translators in each sector
Ensure that your Legal Translation Agency hires translators for every sector, to have the guarantee they knowledge about the sector's terminologies and jargons.
5. Ensure the agency provides localization services
 You will need localization services to handle the cultural differences between global markets.
Share this Image On Your Site