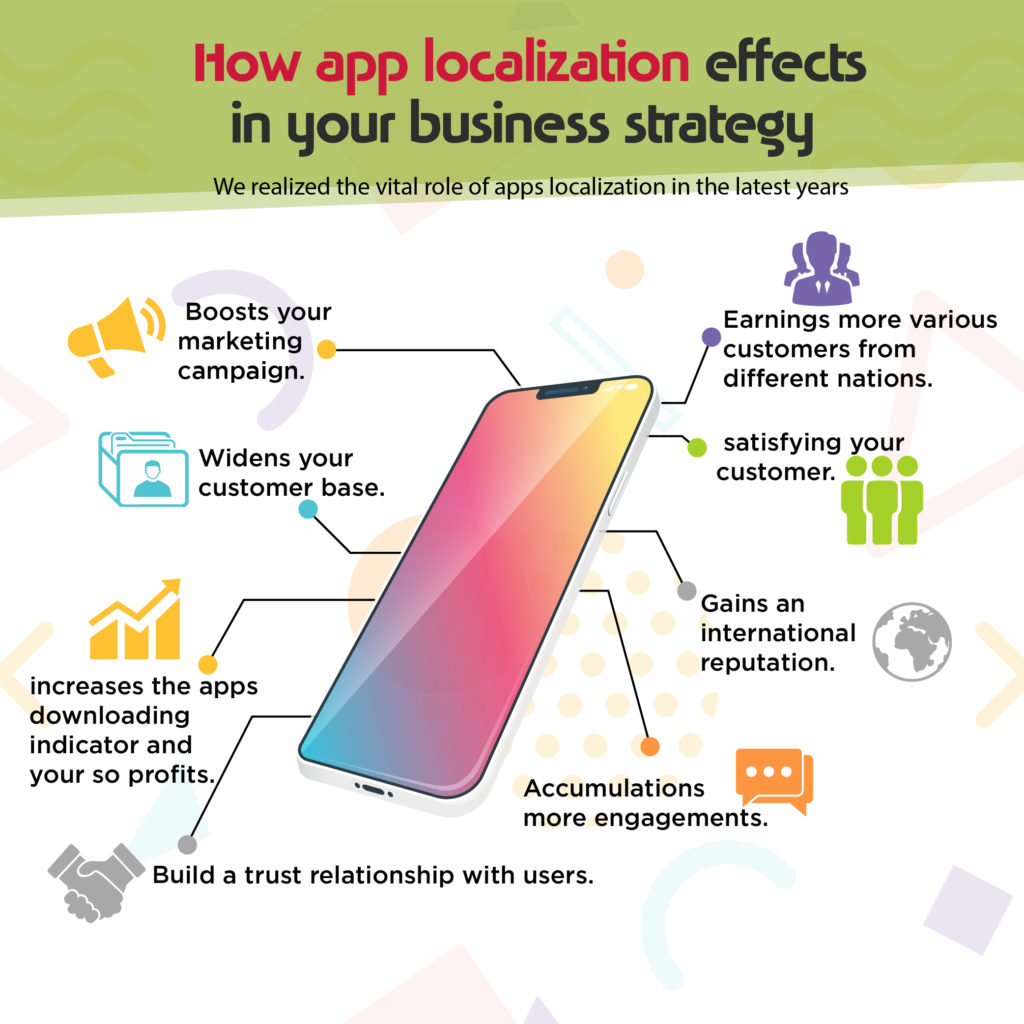 We realized the vital role of apps localization in the latest years 
Boosts your marketing campaign. 

Widens your customer base. 

Earnings more various customers from different nations. 

Gains an international reputation. 

Accumulations more engagements. 

increases the apps downloading indicator and your so profits. 

satisfying your customer. 

Build a trust relationship with users.
Share this Image On Your Site