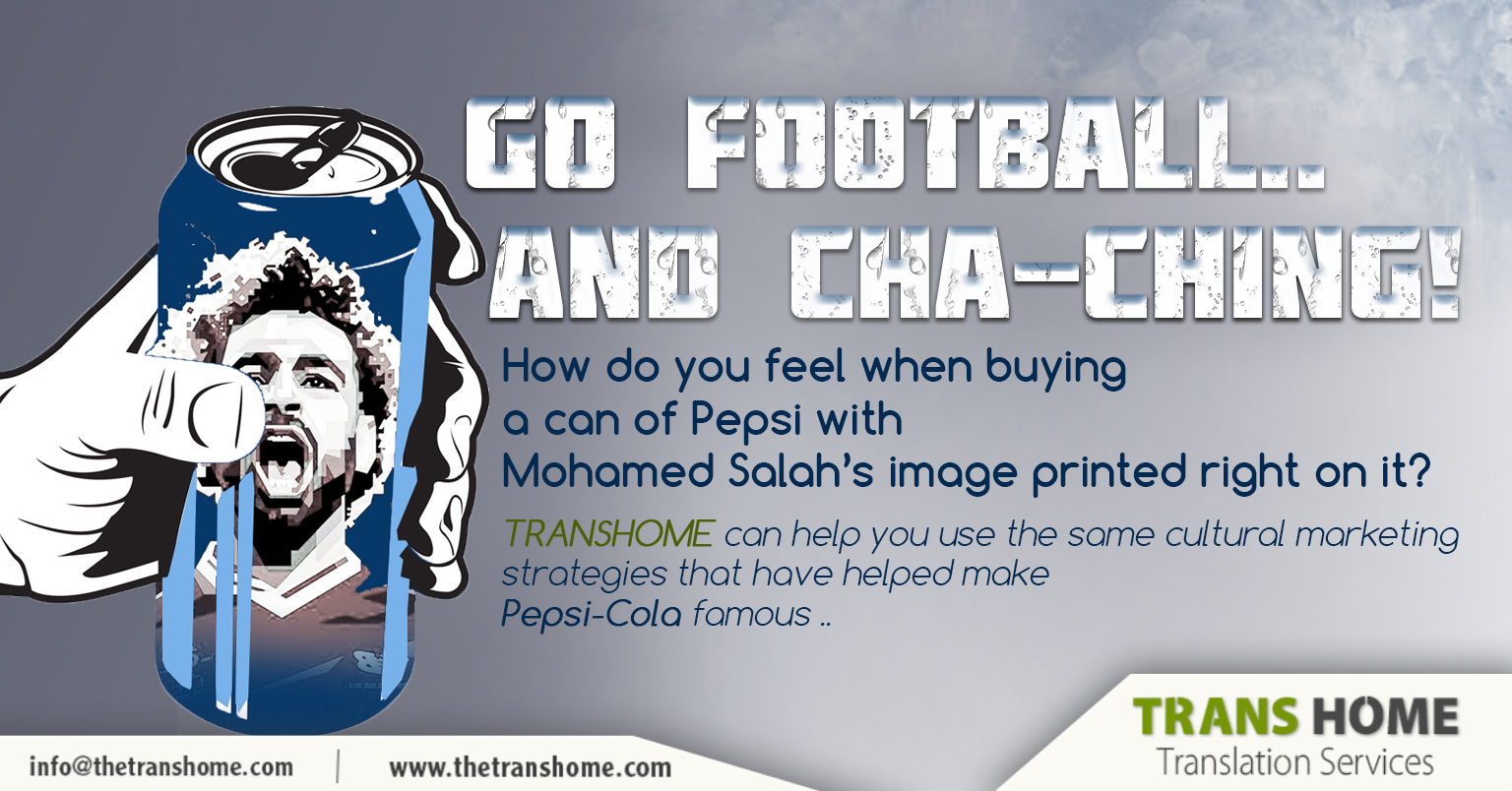 Pepsi Cola Be the New Culture
Marketing Strategy: Association for Greater Cultural Meaning
A previous article from Entrepreneur Jeremy Ellens explains that marketing to your audience's emotions is far more effective than marketing to their sense of reason.
To get positive emotional reactions from viewers Pepsi-Cola hires famous figures from popular culture to pose in ads and act in commercials letting audience members associate their brand with the people and activities they like.
Look at the Pepsi commercial that aired during the 2018 US Super Bowl. Cindy Crawford, a well-known American supermodel, and actress, happily drinking from the famous blue "Can" on a hot day (YouTube is a great way to review commercials around the world).
American audiences might associate her with beauty, health, and success. In Egypt, Mohamed Salah's image is seen on beverage Cans, on billboard ads, and even in TV commercials. This choice encourages people to associate drinking Pepsi with cheering on their favorite sport and team.
Using popular figures diverse audiences idolize seems to be doing well for the global business that made over $9.7 billion in beverage sales alone, according to Forbes.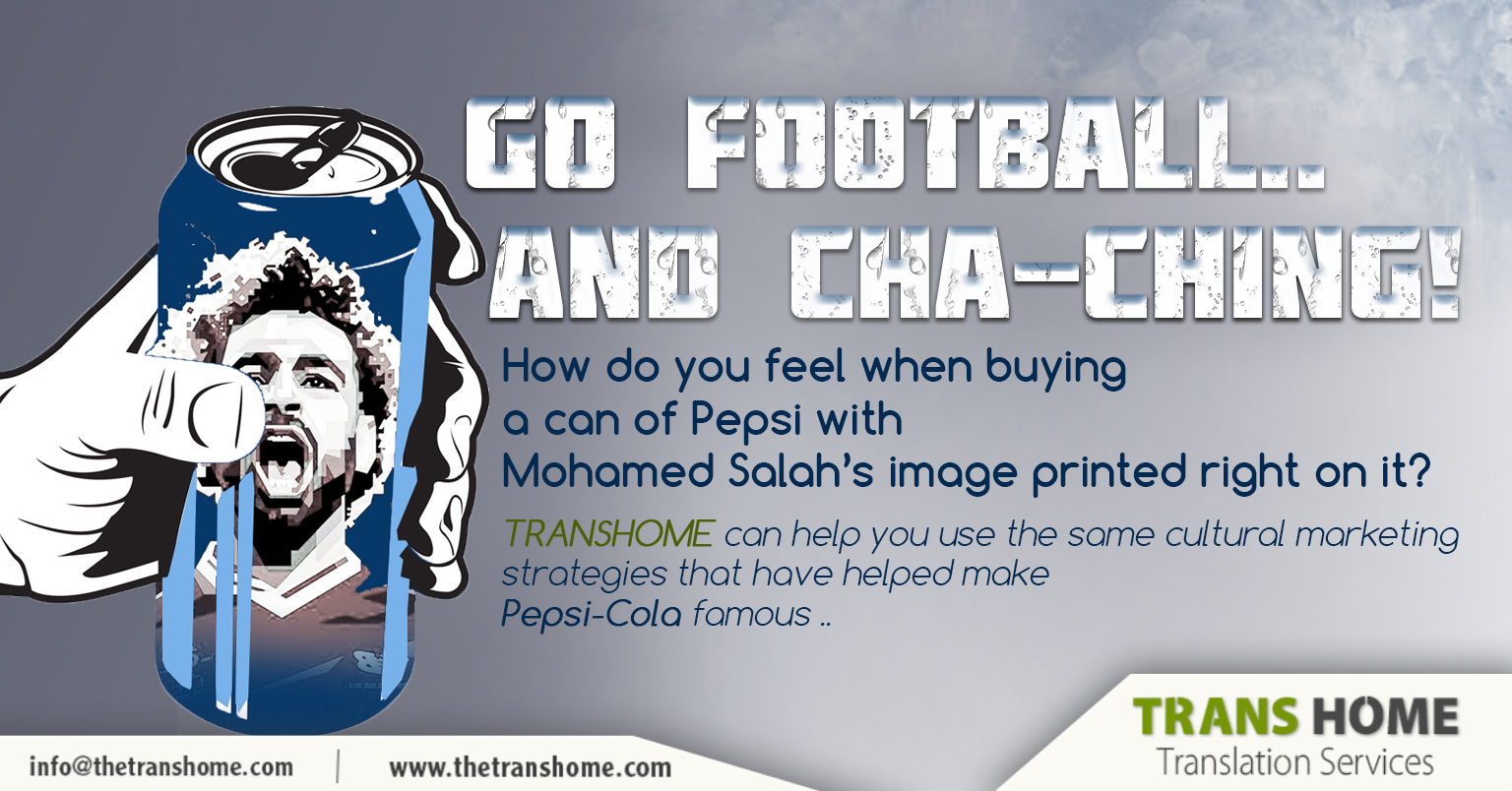 What You Can Do
Since it might not be in your budget to hire a famous ballplayer or supermodel to star in TV commercials (or to buy airtime) and pose for ads, you can help your new audience develop an association between your product or service and something that specific cultural values with localized web content.
When it is your business website development, we recommend sending your site's brief to TransHome for content development, writing, and globalizing it to multiple languages. You should also as consider the SEO translation services that will boost your online presence and your website is ranking on the search engines.
Only then will your website be ready to attract the right target audience and generate qualified leads.
Then your website will be ready to appeal to what a particular culture likes. Take the time to find out about your new audience's culture. According to what we observed in Pepsi-Cola's advertisements and read about their marketing strategy, the popular culture of a country, including its favored actors, sports, music, holidays, and movies is a treasure full of great information that can make your marketing campaigns more effective.
Then…
Let our language experts take care of globalizing your website, promotional materials, email campaigns, DTP Translation Services, videos, and so much more!
TransHome has been helping businesses to translate documents, localize/globalize websites promotional materials, and create catchy slogans & taglines for the most successful business in the MENA region for more than 20 years.
Our language experts are as culturally knowledgeable as they are linguistically talented. We offer a variety of professional UAE Translation Services in more than 120 languages.